You've just stumbled upon a collection of weird essays from a noob writer you didn't know you needed in your life. In Not That Likeable: And Other Stories I Told Myself, perennial weirdo Amanda Hamilton unflinchingly chronicles her childhood exploits and coming-of-age story, in all their cringey glory. (Full disclosure: there's a lot of content about boobs, boy crushes, maxi-pads and mean girls.)
Riotously funny and spirited, Amanda balances unflinching honesty and side-splitting wit in this offbeat memoir for the proverbial outsider.
Buy Early and Get the Goods
You deserve more than just this lame book. For a limited time, if you order the book in different quantities, you could receive some pretty slick extras to make reading this book, that much more enjoyable.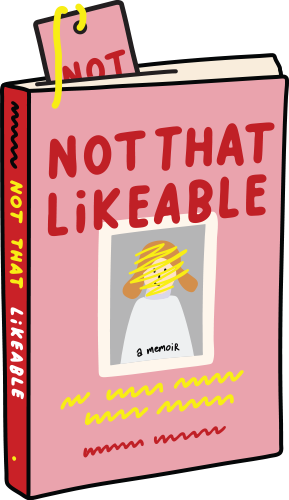 Buy one book and receive a bookmark with a signed bookplate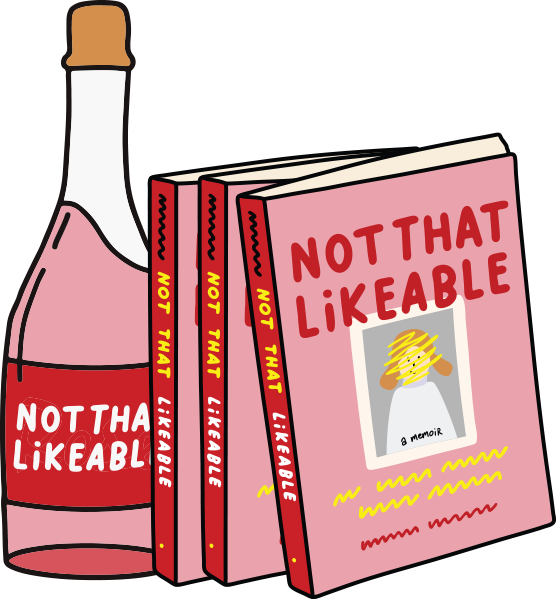 Buy 3 books and receive a bottle of NTL wine, bookmark and signed bookplate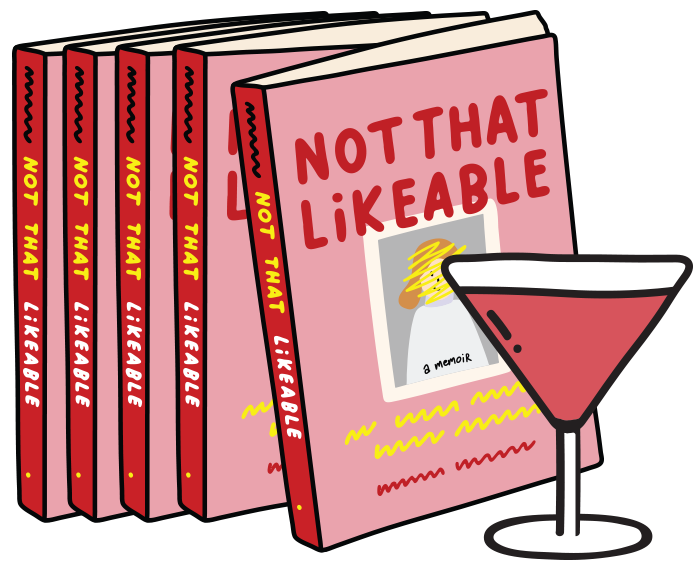 Buy 5 books and receive a NTL x Vine Arts Cocktail Kit, live Q&A session with Amanda, bookmark and signed bookplate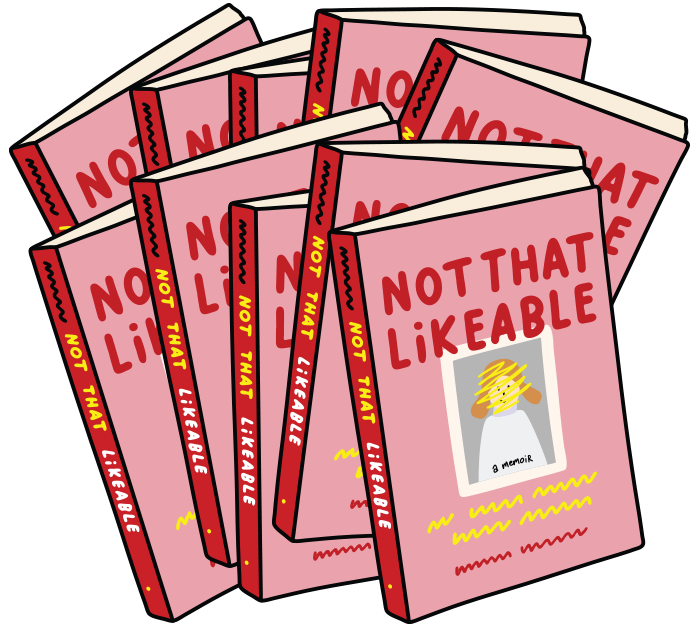 Buy 10+ books and receive 1 free book
Buy 20+ books and receive 3 free books
Bookmark and signed bookplate
How to get the goods? Once the book is ready for purchase,
email your receipt
of purchase and one of the following packages will be shipped to you!